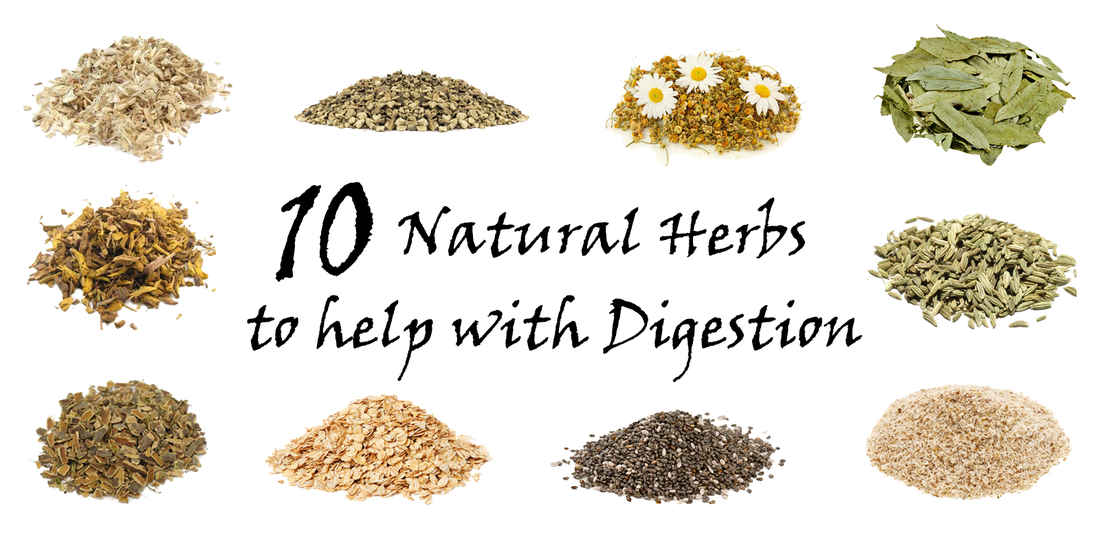 Having Digestion Problems?
Are you suffering from digestive problems? Abdominal pain, bloating, gas, or constipation?
Don't worry! Digestive problems are actually more common in today's society than you might think. This is partly due to the different types of foods we eat such as fast food, alcohol, heavy starches, etc.... It is important that your body can digest and break down foods into nutrients containing fats, proteins, carbohydrates and vitamins. We know ​talking about your pooping habits can be kind of embarrassing so here are 10 Herbs That Support Healthy Digestion.
Senna Leaf

 - Senna is generally known for its stimulant laxative properties which help the intestinal walls contract.* These contractions move waste through the digestive system and promote regularity.*
Buckthorn

 

– This is also a stimulant laxative that causes muscle contractions to aid in effective bowel movements.*

Psyllium Seed Husk

 

– A soluble fiber that may help reduce appetite by making you feel fuller longer and improve digestion.* Psyllium absorbs fluids in the digestive tract making stool moist and firm for easy elimination.* 

Barberry Root

 – Considered a mild laxative, and promotes healthy bowel  movements.*

Dandelion Root

– Aids in digestion and helps produce bile.* Dandelion is also rich in Vitamin A and C,

Fennel

 – Not only does fennel help with eliminating waste by encouraging proper peristalsis but, it also helps reduce gas and bloating.* 

Oat Bran

 – Contains soluble fiber which helps clean out all the unwanted matter in the crevices of the intestine.*

Artichoke

 

– Not only will artichoke leaf help with constipation and smooth bowel movements but it may also help soothe cramps and general discomfort.* 

Cardamom

 – helps relieve upset stomachs by soothing the stomach and intestines.* Cardamom can also help reduce gas.*

Chia Seeds

 – This healthy source of fiber, creates a gel-like substance in the intestines to aid in regularity and smooth bowel movements.* Also a great source of omega-3 fatty acid helps reduce inflammation.* 
​
Sources
http://www.healthline.com/health/cascara-sagrada-constipation#Overview1
http://www.herbwisdom.com/
http://naturalsociety.com/20-natural-herbs-aid-digestion/
​https://www.niddk.nih.gov/health-information/health-topics/Anatomy/your-digestive-system/Pages/anatomy.aspx