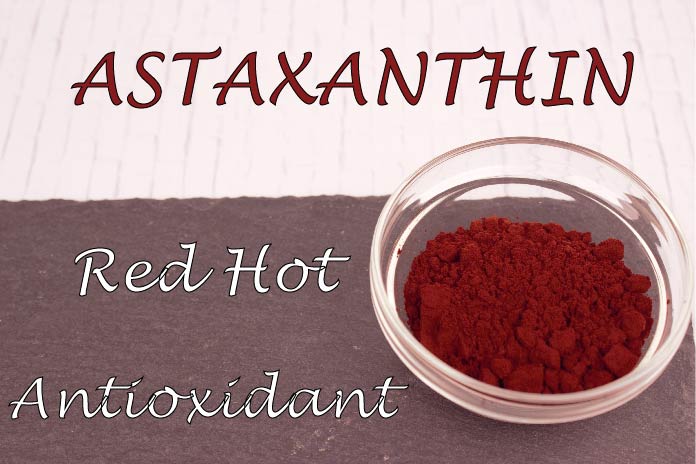 For centuries, cultures around the world have been using plants to aid and support dietary needs.  Fast-forward to modern times, people are incorporating more plants into foods, drinks, and supplements in effort to achieve optimum health.   As part of a weekly 
spotlight
, here is a deeper look at a commonly used ingredient that helps support a natural lifestyle, but you might know very little about. 
A reddish pigment known as "the King of The Carotenoids," astaxanthin is an antioxidant that protects cells from damage caused by free radicals.   Free radicals are produced by normal aerobic metabolism in organisms and are unavoidable.  However, protecting the cells improves immune system function.
There are two sources of astaxanthin that can be found on the market, natural (Haematococcus pluvialis) and synthetic versions.  Naturally occurring astaxanthin is derived from algae and can be found in micro-organisms and marine animals such as shrimp, lobster, crab, and salmon.  The best food source to obtain the antioxidant is from wild pacific salmon.
Astaxanthin is considered such an amazing antioxidant because it is 14 – 65 times more potent than either Vitamin C or E. For better adsorption, it is suggested that astaxanthin be taken with a meal or food that contains some healthy fat, such as olive oil.
BENEFITS:
Lipophilic and hydrophilic properties protect and clean the fat and water soluble parts of cells
Supports eye health
May help to fight fatigue and provide excellent recovery from physical activity
Helps to relieve pain and inflammation
Protects skin moisture levels, smoothness, and elasticity
FUN FACT:
Naturally born with white feathers, Flamingo's get their pink color from the astaxanthin in the shrimp they eat.
SOURCES:
http://astaxanthin.org
https://www.ncbi.nlm.nih.gov/pmc/articles/PMC3917265/
http://www.webmd.com/vitamins-supplements/ingredientmono-1063-astaxanthin.aspx?activeingredientid=1063&activeingredientname=astaxanthin
http://www.huffingtonpost.com/suzy-cohen-rph/astaxanthin_b_2750910.html
http://www.wellbuzz.com/dr-ozs-advice/dr-oz-astaxanthin-dr-joseph-mercola-1-supplement-to-take/
Check out these products for a daily dose of Health Plus... astaxanthin