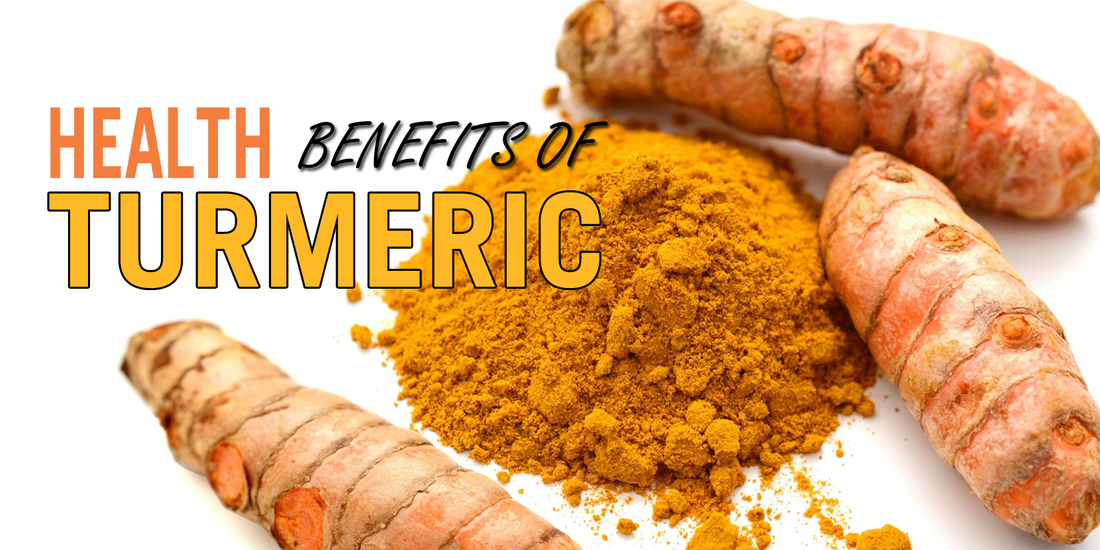 Why is Turmeric Good for you?

What is Turmeric and where does it come from?
​
Turmeric (Curcuma Longa) is perennial a herbaceous plant and is considered a part of the ginger family, native to Southern Asia. Turmeric was first used as a dye for its deep orange yellow hue. It's commonly used in Asian foods such as curry and yellow mustard for its warm, bitter taste. Out of all the Southern Asian countries, India remains one of the most prominent producers of turmeric.
Health Benefits in Turmeric

Turmeric is well respected for its immune boosting, body healing properties. It is also an excellent source of fiber, potassium, magnesium, vitamin C and B6. Turmeric contains a compound called Curcumin, a chemical in the natural plant with many potential health benefits.

The Curcumin in Turmeric may help decrease swelling and inflammation. Studies have also shown Turmeric to be beneficial for the digestive system. It does so by helping your body to produce bile, which is responsible for breaking down fats . Turmeric may also help with gas and bloating. Another benefit of Turmeric is helping to lower bad cholesterol. The Curcumin in Turmeric may help prevent plaque build up in arteries and in turn assists in lowering LDL (bad) Cholesterol. However, one of the most well known benefits of Turmeric is that is it considered a very powerful antioxidant. Antioxidants help to fight off free radicals. 
Turmeric has a lot of benefits for skin. Both raw and powder form can be used for skincare. Some benefits include: Anti-bacterial agents, Anti-aging, improves skins elasticity, lighten pigmentation, control oily skin, and lighten stretch marks. Turmeric known for its amazing ability to reduce acne and the dark marks that remain on the skin once acne clears. Want to learn more? Here are additional Health Benefits and uses for Turmeric Curcumin Supplements.
​How much should I take?
​
The preparation for turmeric is the same as ginger. All you have to do is peel off the outer layer skin and then either cut or grate the root. The daily amount of turmeric you can take depends on the method of consumption. There are three different ways to consume turmeric: Fresh turmeric root, dried turmeric root powder, or supplementation. Each method has different dosage of turmeric.

- cut root: 1.5 - 3 grams per day
- dried powder: 1-3 grams per day
- supplement: 1.2 - 1.8 grams per day
Note: If you are using powder: 1 tbs daily is okay

Overall, Turmeric is really a powerful natural ingredient. Turmeric contains more than 300 antioxidants, making it a powerful healer.  
Source
http://universityhealthnews.com/daily/heart-health/how-to-lower-ldl-naturally-one-of-multiple-turmeric-benefits/​
http://umm.edu/health/medical/altmed/herb/turmeric​
​https://www.ncbi.nlm.nih.gov/books/NBK92752/
​http://skincare.about.com/od/spa/a/Turmeric-For-Skin.htm
http://www.turmericforhealth.com/general-info/ideal-turmeric-dosage-how-much-turmeric-can-you-take-in-a-day
​Turmeric Root and Powder image: Turmeric vs. Cumin Spiceography showdown http://www.spiceography.com/turmeric-vs-cumin/
Fresh Turmeric image: https://www.pinterest.com/pin/83809243039532546/
Turmeric Root Capsules image: http://time.com/3984504/turmeric-supplements-curcumin/  Illustration by Peter Oumanski for TIME