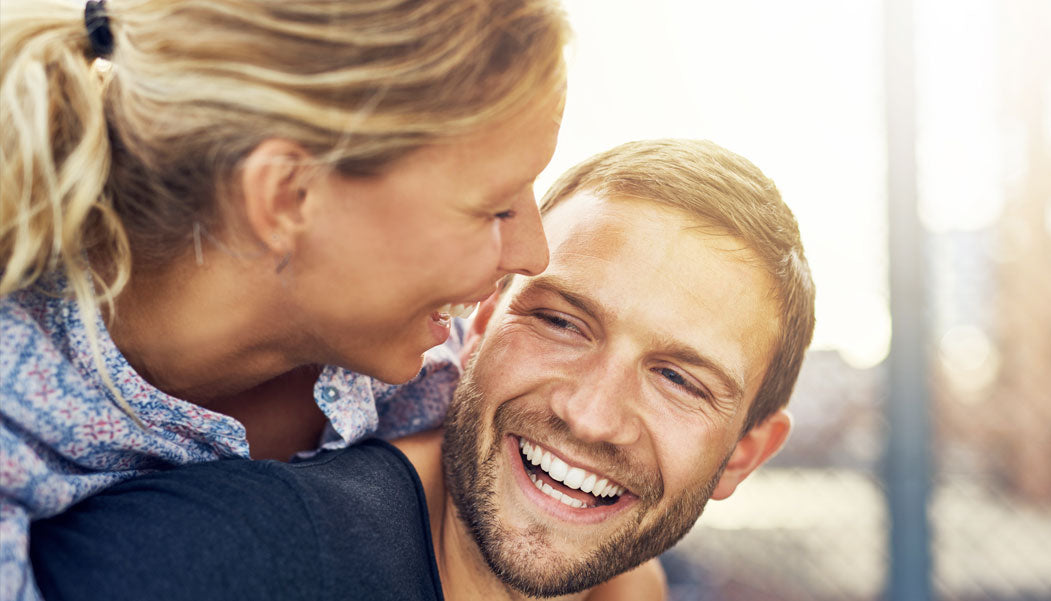 June is a celebratory, festive month.  The summer has begun and we celebrate graduation ceremonies, Father's Day, BBQs and Pride parades.   Additionally, June has official days set aside to honor the US Flag, another to recognize our Best Friends and even one to pay tribute to Donuts (yes, Donuts).  
While all these days and events are worthy of recognition, perhaps the most meaningful feature of June is that it is devoted to Men's Health. 
The purpose of Men's Health Month is to create national awareness about health care for men, and to encourage early detection and treatment of disease for men and boys.   
There is good reason to shine the spotlight on men's health for a whole month.   According to a study by the American Academy of Family Physicians survey in 2016, men often don't take their prescriptions as directed, or get routine tests as ordered by their physicians.  Furthermore, they tend to put off annual check ups more often than women.  According to the CDC, women are 100% more likely than men to seek preventative health care. 
This reluctance to seek medical care can have dire consequences for men down the road. According to the Centers for Disease Control and Prevention, the top five leading causes of death for men are heart disease, cancer, unintentional injuries, chronic respiratory disease and stroke.  Fortunately, just by making a few lifestyle changes, men can significantly lower the risk of many of these health challenges.
So what steps can men take to best safeguard their health? Fortunately the steps are neither complicated nor difficult. With a little mindfulness and attention to detail small changes can make big differences over the course of a lifetime. 
Partner with a Professional
An ongoing and trusting relationship with a primary doctor makes health-related discussions easier in the years going forward, and improves compliance. Establishing a relationship with a primary care physician in the late teens or early 20's is critical. 
Get a physical every year so key health metrics can be measured: blood pressure, heart rate and standard blood panel
Maintain healthy lifestyle habits that include paying attention to  diet, exercise and managing the stresses that impact all of our lives.  
Understand the Key Metrics
Protocols for vaccinations and screenings vary by age, as do "normal ranges" for key health indicators. Discuss these with your primary care physician and stay on schedule.
Vaccinations
Flu shot – yearly
Tetanus booster – every ten years
Human papillomavirus (HPV) vaccine – at age 21 or younger
Shingrix (shingles) vaccine – at age 50
Pneumonia vaccines – at age 65 
Key Metrics & Screening Tests
Type 2 diabetes – Age 45 or younger if overweight, obese or have other risk factors
Colorectal/stool test– Age 45, and then every 10 years
Prostate (PSA) – Age 55 or earlier depending on risks
Sexual transmitted diseases – Annual screening
Be Active
Regular exercise is one of the single most important preventative health measures we can take. Whether it's walking or running outside, or joining a gym, find activities you like and move your body at least 30 minutes per day. A combination of aerobic activity and weight training is recommended, as is working out with a friend for added fun and accountability. 
Manage Stress
Mental and emotional health plays an enormous role in whole body wellness at every age. To create a calmer, less stressful approach to life, add these activities to your daily or weekly routine. 
Meditation
Time with friends (outside of work)
Traveling 
Volunteering 
Exploring new skills or hobbies hobby
Practicing gratitude
And for the husbands, boyfriends, dads, brothers, uncles, or friends who might need a health nudge - take a curious approach to the conversation, or share something about your health journey. Asking questions like, "Did you know…." or "Have you ever thought about…" is far more productive than trying to engage or motivate with a "You need to…." or "Why haven't you…" statement.
During the month of June, Men's Health Month, let's take a collective pause to acknowledge and celebrate the men in our lives, and bring men's health to the forefront. It's an oft overlooked and tough conversation, but the more we engage the more the awkwardness fades. Our guys are more important than a donut - and if they're all of the above steps they can most certainly have one!