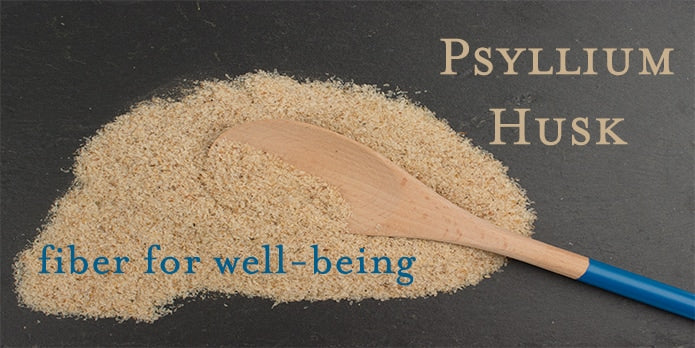 Ancient plants have been used by cultures around the world to aid and support dietary needs for centuries. Fast-forward to modern times, people still seek and utilize plants by incorporating them into foods, drinks, and supplements to achieve optimum health.   As part of a weekly spotlight, we will take a deeper look at commonly used herbs that help support natural living.
Used for thousands of years in Western herbal medicine, 
Psyllium Husk
 is an annual herb that is indigenous to regions such as the Mediterranean to East Asia.  Known as Plantago Ovata, this "horse flower" is named for shape of seed.
PART USED: Husks
Psyllium husk is synonymous with plantago seed mucilage which is the gelatinous solution created from the seed's outer husk.   The psyllium seed coat forms a gel and swells 10-times its volume when soaked in water.  The viscous material softens the stool, absorbs toxins and allows a clean elimination process.
Pure husk (outer coat of seed) is the portion that contains high levels of fiber.  
HOW IT WORKS:
In order for fecal matter to move through the intestines, there must be enough substance for the digestive mechanisms to move it.  By attracting and binding to water molecules, psyllium maintains high water content in large bowel and increases the bulk of the stool, easing its passage.  Soluble fibers like psyllium, require the adequate water intake to function effectively.
FUN FACTS:
Flowers on the plant are hermaphrodites (male/female) meaning they are capable of self-fertilization and are naturally pollinated by the wind.
India produces most of the world's psyllium exports.
SOURCES:
http://www.calflora.org/cgi-bin/species_query.cgi?where-taxon=Plantago+ovata
http://www.pfaf.org/User/Plant.aspx?LatinName=Plantago+ovata
http://www.naturalremedies.org/psyllium-plantago/
https://draxe.com/psyllium-husk/