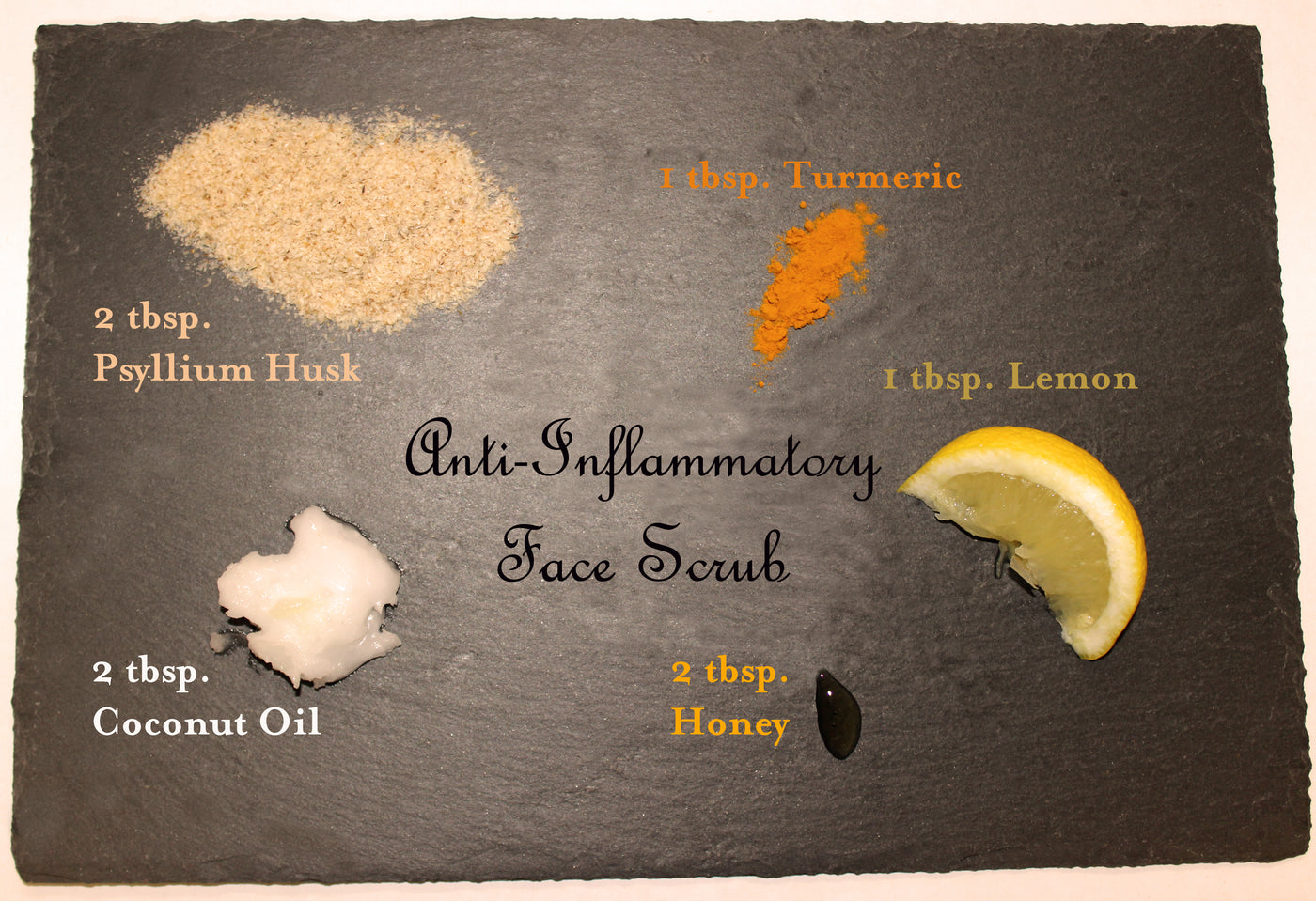 It is often said that you are what you eat.... or chocolate causes pimples… 
Though these have been thought as old wives tales, there is some truth behind these sayings.  The food and drinks you consume can have an effect on the health of your skin, but that doesn't ring true for everyone.   
Psyllium husk is a soluble fiber that helps push out toxins from your digestive track helping to prevent excreting through skins pores.  Not only does psyllium husk have lots of great health benefits from adding it to your diet, but it also works wonderfully as a skin exfoliator.   Try this anti-inflammatory psyllium face scrub to find out for yourself.
Directions:
1.  In a small bowl, combine all ingredients.
2.  Stir until the mixture has thickened. It may take a moment for the powder to combine and the coconut oil to "melt" into the mixture. 
3.  Apply the mixture to the face. Wash hands immediately after application to prevent staining of the fingernails.
4.  Leave the mask on for 15-20 minutes.
5.  Rinse to reveal your natural glow!
6.  Wash face after to prevent tinting and moisturize as desired.
Sources:
https://www.forbes.com/pictures/eikh45heid/skin/#125ee3461e83
https://www.livestrong.com/article/532171-psyllium-husks-acne/
https://draxe.com/natural-skin-care/