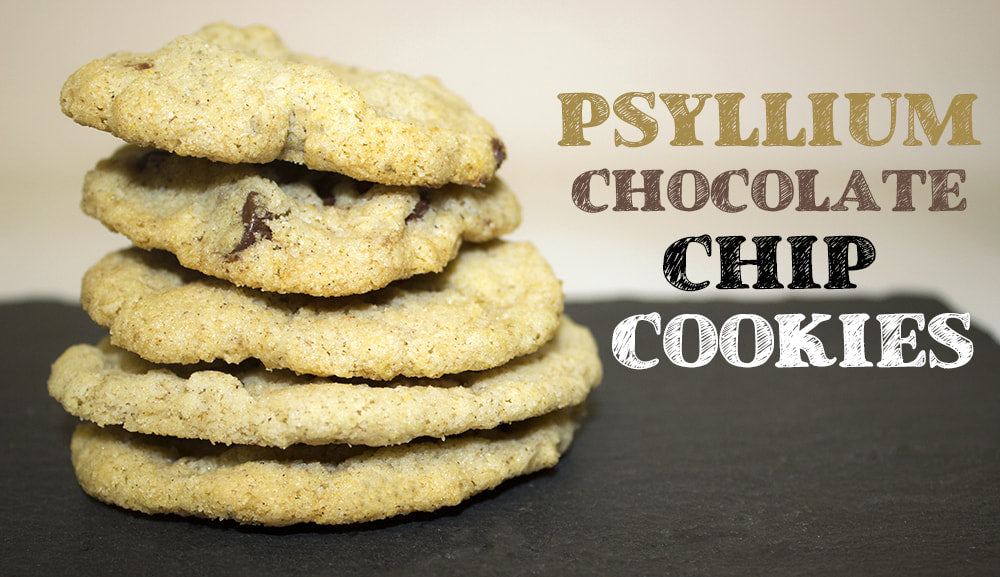 Can't celebrate National Chocolate Chip Cookie Day without cookies…
Bake some cookie, pour yourself a frosty glass of your favorite milk, and start dipping!
Cook time:  12 mins
Total time:  12 mins
Serves: 2 dozen
​
Ingredients
1 cup almond meal
1 cup oat flour (blend rolled oats until fine in a food processor)
1 cup coconut sugar (or plain white sugar works, even exchange)
1 tablespoon
psyllium
2 teaspoons baking powder
½ teaspoon baking soda
½ teaspoon cardamom
½ teaspoon cinnamon
1 pinch sea salt
½ cup coconut oil or
ghee
, melted
1 egg
1 tablespoon vanilla extract
1 cup bitter or semisweet mini chocolate chips
Instructions
In a medium bowl combine almond meal, oat flour, coconut sugar, baking powder, baking soda, cardamom, cinnamon, and sea salt until evenly mixed.
In a separate small bowl, combine coconut oil or melted ghee, the egg, and vanilla extract.
Add the wet mix to the dry mix, and stir using a spatula until the dough comes together. It will be sticky and totally moist.
Fold in chocolate chips
If you're working in a warm environment (over 75'F) cover the bowl of cookie dough with a kitchen towel and cool in the refrigerator for 20-30 minutes.
Preheat the oven to 325. Line two baking sheets with natural parchment paper.
Scoop out a tablespoon of dough at a time and drop the cookies on your baking sheet leaving at least 2 inches between each cookie.
Bake on the center rack, one tray at a time, for 12 minutes each.
Let cool completely. If you baked your cookies without parchment paper, once the cookies have cooled carefully remove from the baking sheets and place on cooling rack.