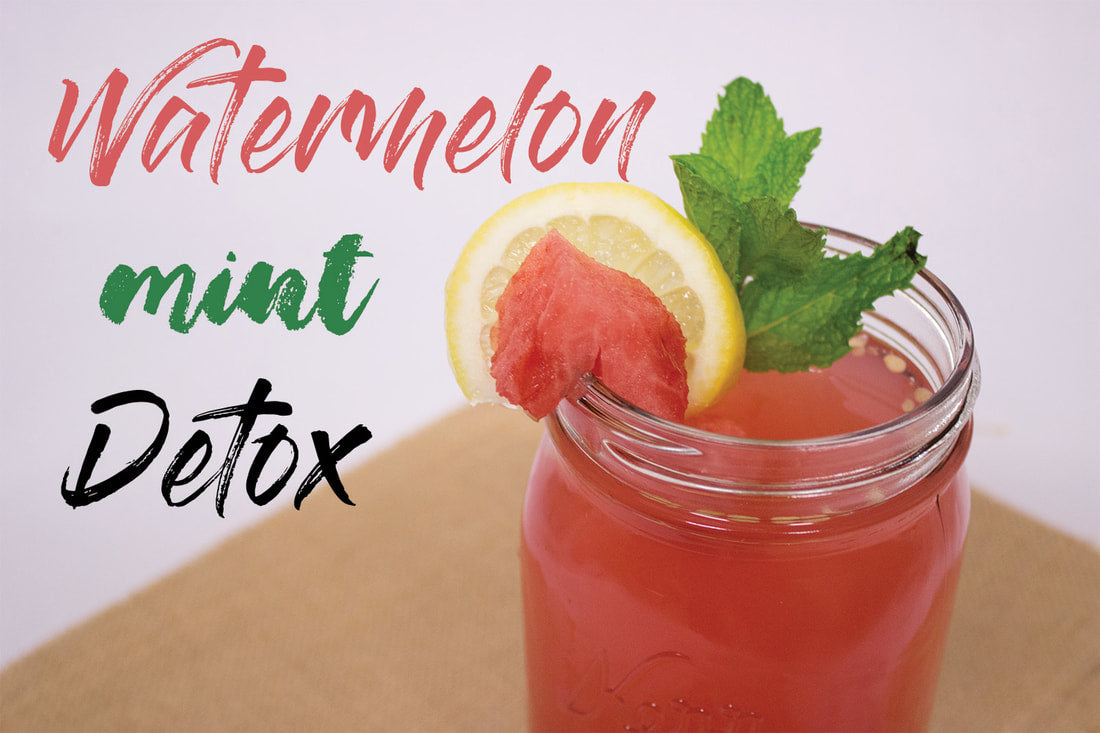 Ingredients
4 cups watermelon cubes
¼ cup fresh mint leaves
½ lime thinly sliced
½ lemon thinly sliced
2 liters of water (less for stronger infusion)
1 tablespoon of your favorite
 

Colon Cleanse
fiber 
(optional for additional fiber)
Instructions
1. Place watermelon, lemon and lime into pitcher (avoid bitterness by peeling lemon & lime).
Lightly muddle watermelon, lemon, and lime. Crush mint leaves by lightly rubbing your hands together, then place in the pitcher.
2.   Add 2 liters of still water.
If you prefer a sparkling detox water, add 1 liter of sparkling water and allow to infuse and then add the rest of the sparkling water when ready to serve.
3.  After adding still water or 1 liter of sparkling water, place pitcher in the fridge for at least 2 hours to allow the fruit and mint to infuse the water.
4.    Take the pitcher out of the fridge, stir the ingredients well.  
Optional:
  If you wish you can strain the detox water and discard (or eat!) the solids.
5.     Add Colon Cleanse and drink immediately
6.    Garnish with fresh watermelon, lemon and mint then serve.
*** Refrigerated, the watermelon detox water will keep for up to 2 days  ***