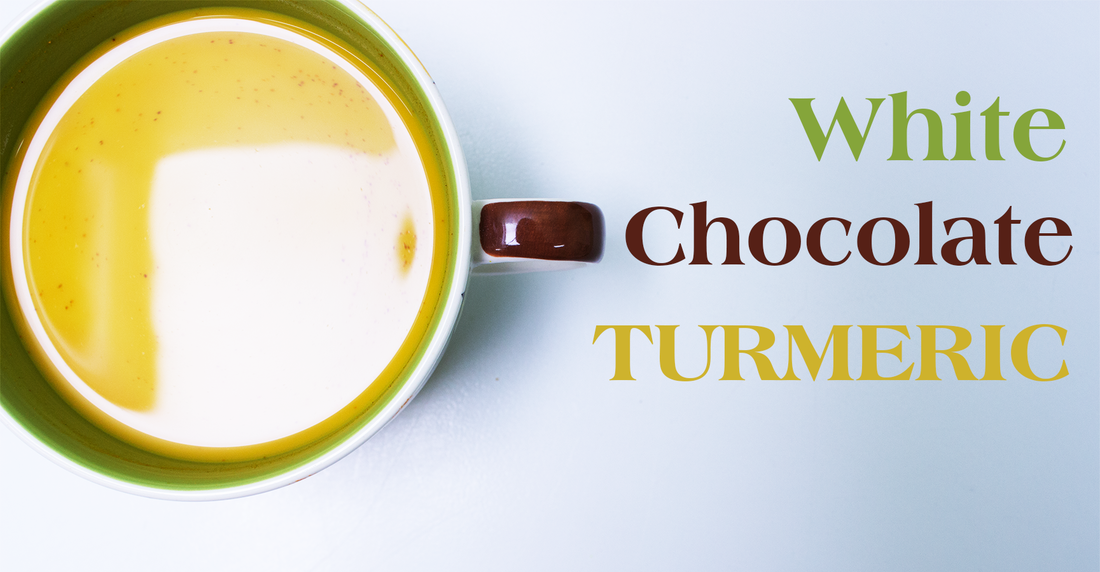 Eating healthy or incorporating natural ingredients into ours diets is as easy as actually enjoying what you are actually consuming.   Here in the test kitchen, not only do we want to discover recipes featuring ingredients with amazing health benefits, but taste great too.
Turmeric is known for its bright yellow aromatic powder and warm, slightly bitter taste.  This is why we love the combination of the turmeric with the white chocolate, as it creates the perfect balance in flavors.
Ingredients
2 c - boiling water or warm milk of your choice
1 tsp – turmeric powder
2 tbsp – white chocolate powder, more or less depending on your sweetness preference
Agave to taste
Dash of cardamom
Directions
Pour milk or water into saucepan to warm for roughly 2 minutes. If using milk, be sure to stir occasionally as not to scorch.
Add

 

turmeric

 

and white chocolate power then whisk until well-blended.
Sweeten with agave to taste.
Pour into mug and top with cardamom.