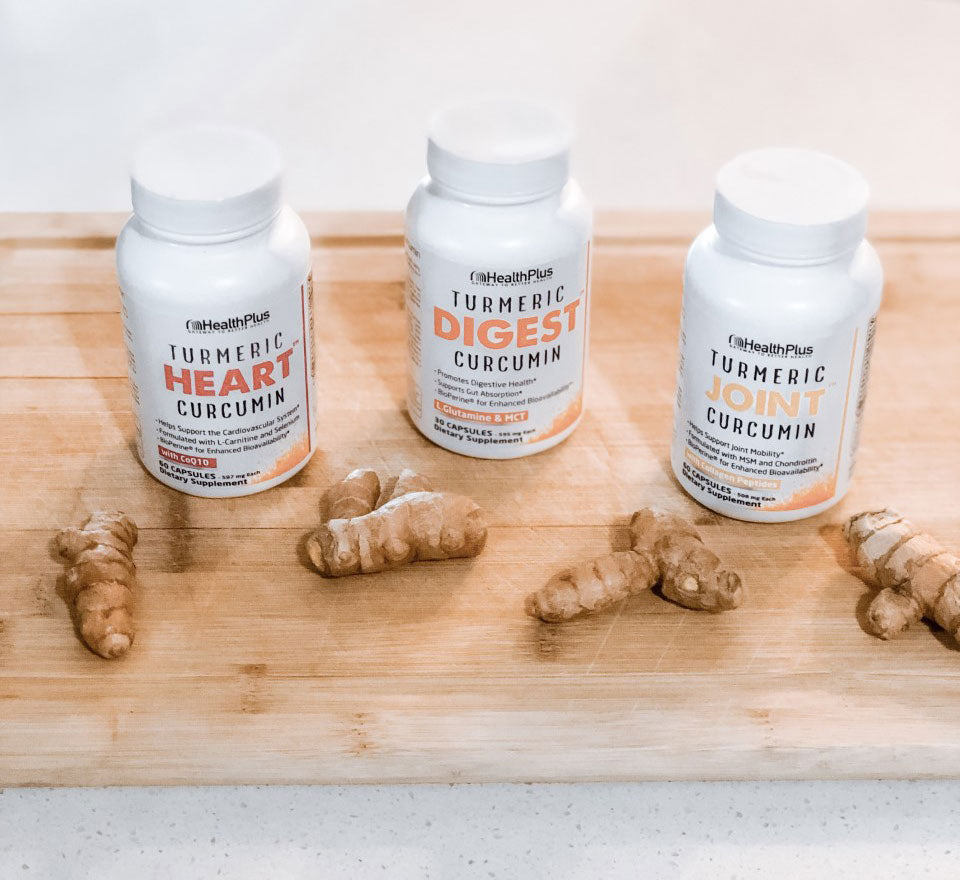 Secret Supplements for Moms: Turmeric Capsules
As an active mom who works as a dance teacher, it's important for me to keep my body healthy and strong with 
Health Plus's turmeric capsules
. They have 3 products in their 
Turmeric Line
, each with their own health benefit - 
Digest, Heart
 and 
Joint
.
​
First and foremost, let's start with what turmeric is and where it comes from. Turmeric is an herbaceous plant.
Turmeric is an herbaceous plant from Southern Asia and is a part of the ginger family. It was first used as a dye in food for its orangey-yellow color. It's still used for that purpose and for its warm, bitter taste in Asian foods and yellow mustard. While it's super popular in Southern Asian countries, India remains as the number one prominent producer of turmeric.
Ok, now that my mini history lesson is over. Let's get to the point and talk about Health Plus's products, particularly their Turmeric Line.
The Turmeric HEART Curcumin helps assist with the proper functioning of the cardiovascular system.


I mean, we all know how super important our cardiovascular system is so this product is amazing because it helps support the cardiovascular system. I recently had a little health scare a few months ago which turned out to be related to stress. I had a tightening in my left chest area by my heart and I remember being so terrified. I was reminded about the importance of taking care of your body, especially your heart, no matter if you're in your early 30's like me. When I checked in to the hospital, they had to run a few tests on me to make sure my heart was working the way it should. Luckily, it was but I promised myself to take care of my cardiovascular system and started taking Health Plus's Turmeric HEART Curcumin capsules.
The Turmeric JOINT Curcumin helps assist with a normal inflammatory response, joint mobility and flexibility.


I love this one because as a dance teacher who was a past dancer, my body doesn't move as it did when I was in my prime. My joints crack a little more and it takes me a little longer to warm up to get my body ready to move. Sometimes when I have an intense class, I literally can't walk normal the next day. After taking the 

Turmeric JOINT

 Curcumin capsules regularly, it doesn't get that bad anymore... thank goodness!
As you now know, turmeric has some great health benefits and Health Plus's Turmeric Line is so convenient in helping you get the right amount you need. I'm so thankful to have received these products! You guys have to try them out for yourself and reap the health benefits that turmeric has to offer.