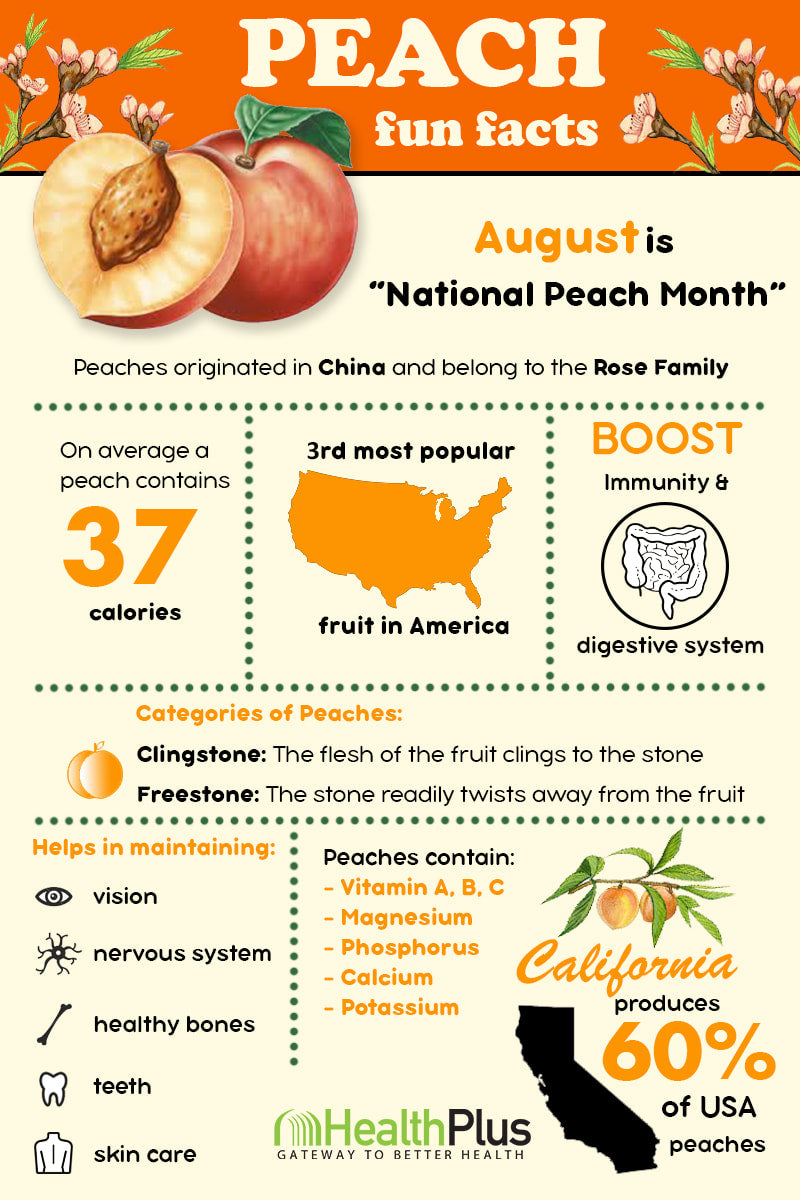 When it comes to fruits, summer time has the sweetest and the juiciest of all year. When thinking about juicy fruits, one stands out above the rest -- guess that explains why August is National Peach Month! 
A symbol of longevity and immortality, peaches are low in calories, have no saturated fat, and are a good source of dietary fiber.  This sweet fruit is not only packed full of vitamins and nutrients, but it also aids digestion.  
Is your mouth watering for more?  Let's take a look at peaches on digestion --
Contains 88%

 

water.  Water is needed to break down food in order for the body to absorb nutrients.  
1 large peach ( < 3" in diameter) or ½ cup canned (drained) will contain almost 3 grams of fiber.
Peaches are

 

alkaline

 

-- they help to maintain a healthy pH by balancing the levels of acidity and alkalinity.
Helps cleanse and eliminate toxic waste from the intestines -- eating the skin may aid with constipation. 
SOURCES:
https://www.organicfacts.net/health-benefits/fruit/health-benefits-of-peach.html
http://www.healthguidance.org/entry/2728/1/Healthy-Living-With-Peaches.html
http://healthyeating.sfgate.com/much-fiber-bananas-apples-peaches-4929.html